Thailand Raises COVID-19 Alert Level as Neighbors Brace for Omicron Surge
The fast-spreading coronavirus variant is clouding the region's economic recovery.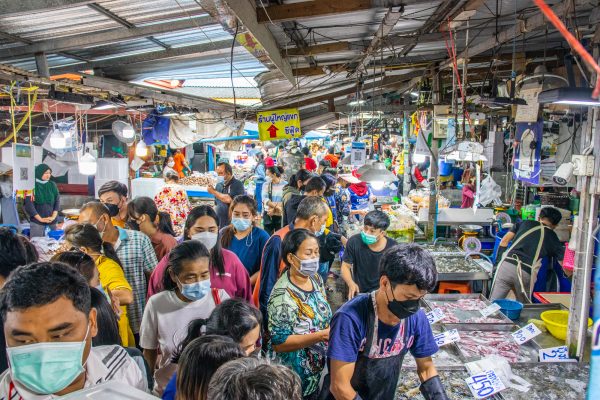 Thailand's government yesterday raised its COVID-19 alert level in response to a continued steady spread of the Omicron variant of the disease. Kiattiphum Wongrajit, permanent secretary of the Thai Ministry of Public Health, told reporters that the government was raising its alert level from level three to four following a sharp rise in daily infections since the beginning of the year.
This gives the government the authority to introduce a range of tighter restrictions on domestic travel or public gatherings. "Thailand has entered a new wave of infections, where new cases will be rising fast," Kiattiphum said. "Level four means we may close high-risk places and announce more measures."